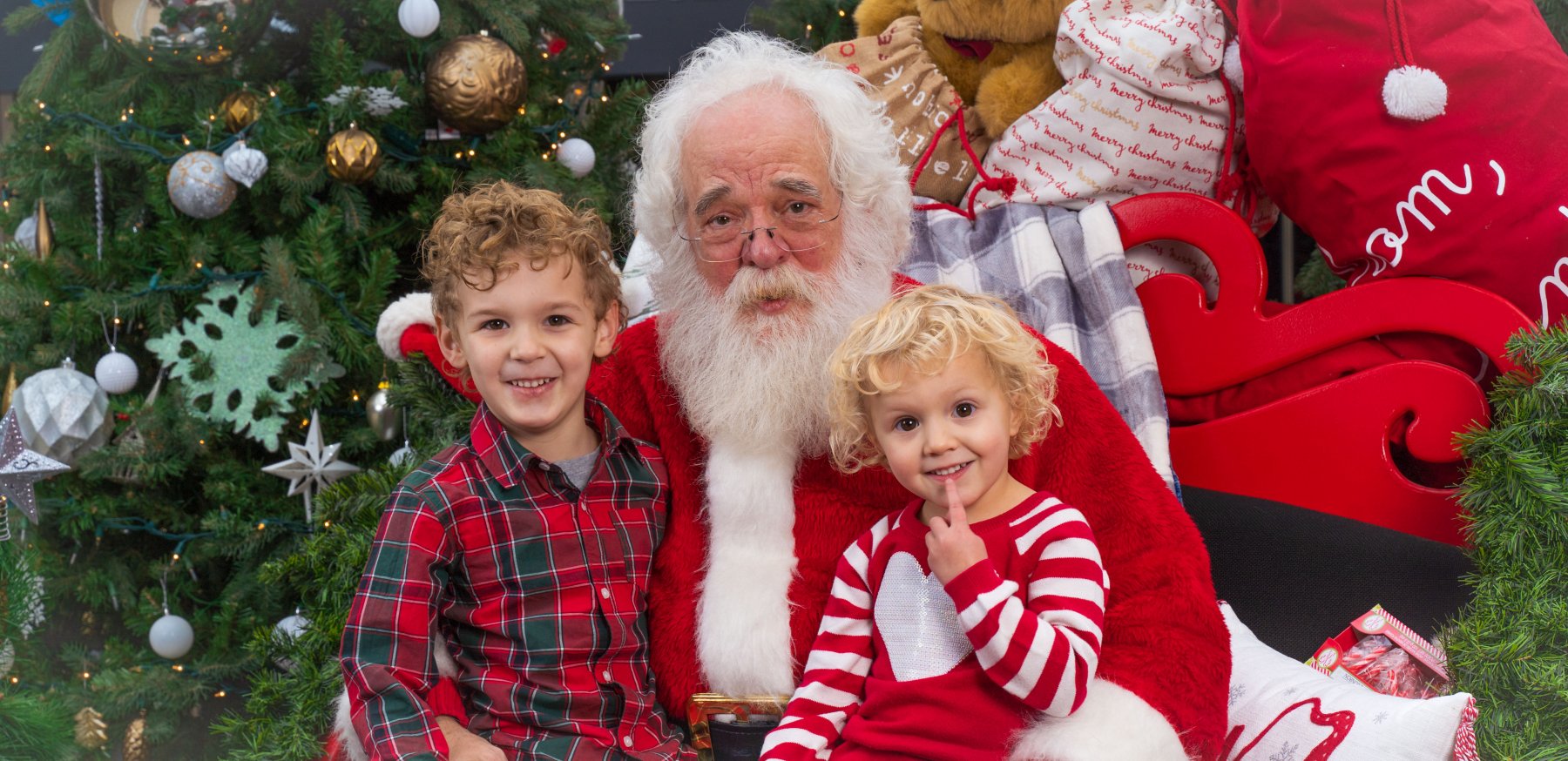 Santa Photos 2023




Centenoka Park Mall
360 Trans Canada Hwy SW
Salmon Arm, BC V1E 1B6

Professional photos with Santa (Yes, THE Santa that you know and love!) are available on a walk-in basis or by appointment.

Visits with Santa are free. Photo packages with digital and print options are available to purchase.




Santa's Schedule:

Saturday, December 9: 10am - 3pm
Tuesday, December 12: 10am - 1pm
Wednesday, December 13: 10am - 1pm
Friday, December 15: 12pm - 5pm
Saturday, December 16: 10am - 3pm

Tuesday, December 19: 10am - 1pm
Wednesday, December 20: 10am - 1pm

Friday, December 22: 12pm - 5pm
Saturday, December 23: 10am - 3pm



Frequently Asked Questions


Will THE Santa be there?

Yes! We are so thankful to have the one and only Santa Chris back again this year. Our Santa scene will be different this year, but Santa himself remains the same.


Do I need to book an appointment?

You don't need to, but you can if you want to! If you don't book an appointment, you will just show up during Santa's visiting hours. Sometimes you can see Santa right away, and sometimes there is a line up. I wish Santa could tell us when the busy times will be, but alas his magic doesn't transfer over to human scheduling. If you don't want to book an appointment but also don't want to stand in line, mid-week would be your safest bet.

How do appointments work?

You select your date and time through the online system, and pay using either your credit card or by e-transfer. Your booking fee is $35 which includes a digital download and a matching print, or you can use the fee toward the purchase of a different package. More details can be found on the booking page. (Button below.)


What happens if I book an appointment and the schedule changes?

In the unlikely event that the photography schedule changes, you will be contacted directly with the option to change your booking time or receive a refund.


Do we have to get photos with Santa?

Nope! You can visit with Santa for free.


Can we just take our own photos?

My request is that you don't, simply in consideration of the time and energy that goes into setting all of this up. Plus, I promise that my photos will be better than what you can get on your phone! Having said this, if you simply can not afford my photos, I am going to smile and leave you to capture your memories while wishing your family the best for the holidays.


Can I take video on my phone while my kids have their photos done?

Please do!


Is there an age limit for photos?

No way! Bring the newborns, bring the grandparents, bring the teens! Santa loves visiting with everyone.


Are pets allowed to visit Santa?

Yes please! Centenoka Mall is pet friendly, and so is Santa. Please ensure that your pets are under your control at all times. You can use a booking slot if your pet has a hard time waiting.


What happens if my child is upset by Santa?

If you think your child might be unsure about visiting this stranger, lead by example. Walk on up to Santa and greet him like an old friend. Sit down and chat. When you model that this person is safe, your child will likely pick up on that energy. We are not in a huge rush; it's okay to take some time to settle in. And if they are still feeling nervous, take a walk around the mall and come back later.
We want this to be a wonderful memory and something that your children look forward to each year. Adults, this might mean that your children need you to be in the photo with them, so come prepared!

Is Santa's area accessible?

Centenoka mall is making changes to Santa's area this year to improve accessibility for visitors with mobility restrictions. The space will be set up approximately two weeks prior to Santa's arrival if you wish to check it out in advance. We will also post on instagram when Santa's zone is revealed!


How do photo packages work?

We are changing things up a bit this year, hopefully in a way that you'll like! When you arrive, you'll be able to pre-select the package that you want to purchase. Packages include digital or print images, or a combination of both! You can have us select the best photo for you, or you can meet with Santa's helper (just a reindeer leap away) to select your images for purchase.
Prints will be available to pick up at the mall during the holiday season, and digital download links will be emailed to you. There are no coupon codes to worry about losing.
Photos for walk-in purchases will start at $20, and payment can be made by cash or card.


I still have questions. Who do I contact?

Please email santa@ihanaimages.ca